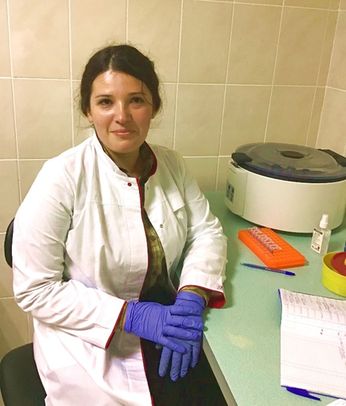 Otchenashenko Olena is a junior researcher of the Laboratory of Immuno-Biochemical and Molecular Genetic Research.
e-mail: This email address is being protected from spambots. You need JavaScript enabled to view it.
Hours: 9am to 4:42pm Monday to Friday.
In 2020 graduated from V.N. Karazin Kharkiv National University. She obtained a master's degree in higher education in the specialty: "Biology", educational and professional program: "Genetics".
Activities: sample preparation for laboratory research and performance of molecular genetic research. Olena ensures compliance with procedures and quality control of the pre-analytical phase of laboratory tests. Actively masters new methods of laboratory research and work with information databases of genetic profile. She is a co-executor of laboratory fragments of the institute's research.
Scientific experience - 1.5 years.
Publications: more than 10 scientific publications.