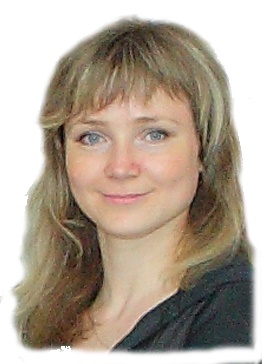 MD, PhD, Senior Researcher at the Department of Clinical Pharmacology and Pharmacogenetics of Non-communicable Diseases.
Specialization in cardiology, functional diagnostics, internal diseases (the highest category). Scientific experience - 11 years, clinical experience - 15 years.
After internship graduation (2003) in the primary specialty "General practice - Family medicine", from 2005 to 2007 she was trained at clinical internship in the specialty "Therapy". In 2009 she received specialization in Therapy, in 2013 - in Cardiology, in 2017 – in Functional diagnostics. In 2012 she defended a PhD thesis.
Main fields of interests: Comorbidity in clinical cardiology. Genetic features of the chronic heart failure. Vascular system investigation. CAVI (cardio-ankle vascular index) and premature aging of vessels. Individual approaches in pharmacotherapy of non-communicable, in particular, cardiovascular diseases.
In 2012 - laureate diploma "Competition of Inventions 2012" for development of new ways of adverse outcomes forecasting in patients with heart failure.
In 2014 - a scholarship of the Kharkiv Regional State Administration (in the field of of Ilya Ilyich Mechnikov science branch in medicine and biology).
In 2014 - the winner of the Young Scientists Competition "Against Hypertension" at the Ukrainian Cardiology Association.
In 2015 - honors diploma for participation in the English-speaking competition of young scientists (V Scientific-Practical Conference of the Ukrainian Heart Failure Association).
Actively participates in scientific and practical conferences, seminars and congresses in Ukraine and abroad. Member of the "Ukrainian Association of Preventive Medicine", member of the European Heart Failure Association of the ESC, member of the European Atherosclerosis Society, member of the International Society for Preventive Cardiology.