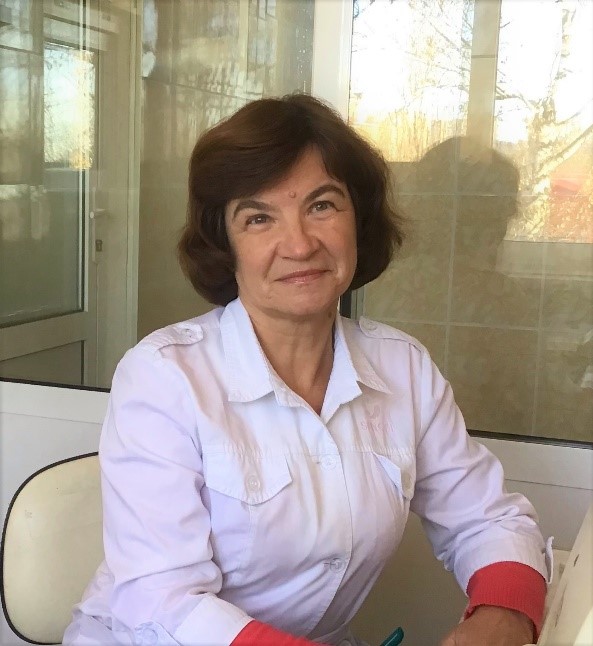 Peteneva Larysa - researcher of the laboratory of immuno-biochemical and molecular genetic research
e-mail: This email address is being protected from spambots. You need JavaScript enabled to view it.
Hours: 9am to 4:42pm Monday to Friday.
In 1985 graduated from M. Gorky Kharkiv State University (V. N. Karazin Kharkiv National University) by profession biochemistry.
She has been working in the laboratory since 2004.
She has repeatedly taken advanced training courses at the Academy of Postgraduate Education and has a certificate of a specialist in clinical biochemistry. She has the first qualification category in the specialty "Clinical Biochemistry".
Activities: biochemical, enzyme-linked immunosorbent assays and molecular genetic studies. Participation in the implementation of fragments of institute scientific research related to the study of biochemical, genetic mechanisms of reperfusion myocardial damage.Determination of biochemical and genetic markers role in the prediction of adverse events in patients with acute myocardial infarction. Identification of gene polymorphisms associated with metabolism.
Scientific experience - 17 years
Publications: 80 publications, including 3 Declarative Patents.
Awards: For many years of conscientious work and active life position she has been repeatedly awarded diplomas, certificates of appreciation by the Institute administration.