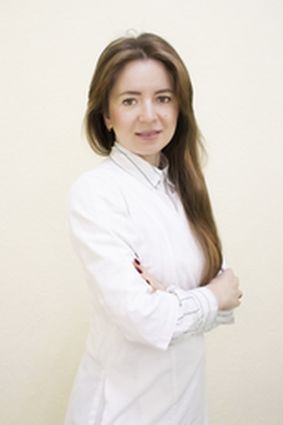 Olena Buriakovska
Junior Researcher, Department of Comprehensive Risk Reduction for Chronic Non-Communicable Diseases, therapeutist of the 2nd category, endocrinologist.
Science experience: 7 years.
Clinical experience: 13 years.
International conferences, symposiums, etc.
In May 2017 she planned her thesis research on the topic "Optimization of arterial hypertension therapy in conjunction with type 2 diabetes on the background of correction of sleep disorders". She is currently studying the peculiarities of development and progression of chronic non-communicable diseases, developing methods of their primary and secondary prevention, as well as features of sleep disorders in patients with chronic non-communicable diseases.
She was awarded with the 2nd grade diploma by the administration of the institute for high professionalism, personal contribution to the development of medical science and domestic medicine in the regional contest "Young innovator of the Kharkiv region".
E-mail This email address is being protected from spambots. You need JavaScript enabled to view it.