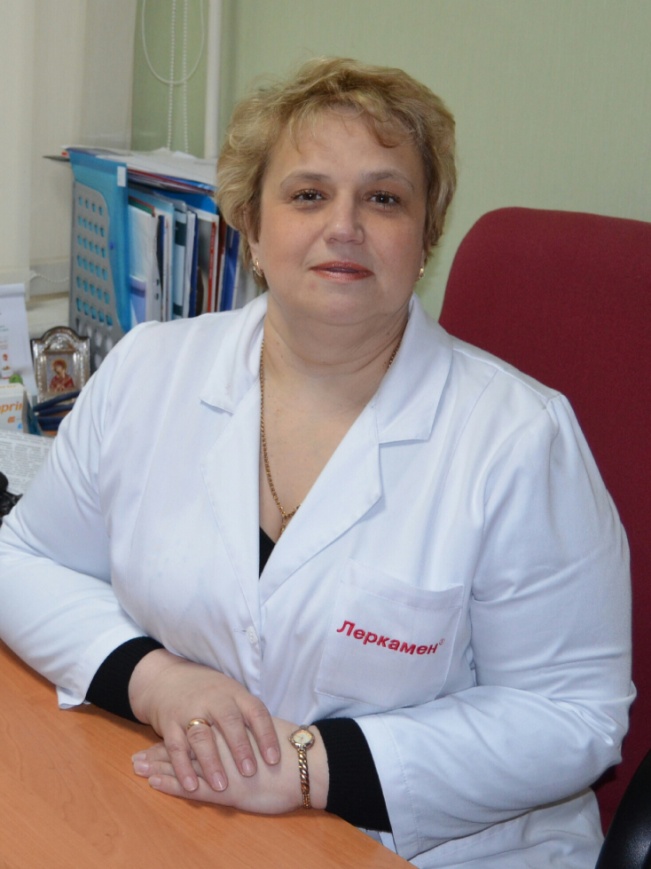 Rieznik Larysa
Senior Researcher, Department of Comprehensive Risk Reduction for Chronic Non-Communicable Diseases, Ph.D, Highest Category Board Certified Therapeutist, cardiologist.
Scientific experience: 25 years.
Clinical experience: 27 years.
International and domestic conferences, symposia, etc.:
annual national congresses of cardiologists of Ukraine;
European Congress of Cardiologists, Munich, Germany, August 25-29, 2012;
the 21st European Symposium on Hypertension and Cardiovascular Protection, 2011, Milan, Italy;
the 23rd European Symposium on Hypertension and Cardiovascular Protection, June 14-17, 2013, Milan, Italy;
the 86th European Atherosclerosis Society Congress, May 5-8, 2018, Lisbon, Portugal.
In 2014, she defended her Ph.D. thesis on the topic "Insulin-Like Growth Factor-1 and Features of Cardiovascular Remodeling in patients with hypertensive disease and type 2 diabetes mellitus."
She is currently studying the peculiarities of development and progression of chronic non-communicable diseases, developing methods of their primary and secondary prevention.
She was awarded with Certificate of Appreciation by the administration of the institute and the administration of the Novobovarskyi district of Kharkiv for long-term conscientious work, high professionalism, personal contribution to the development of medical science and domestic medicine, an active citizenship and highly qualified medical care to the community.
E-mail This email address is being protected from spambots. You need JavaScript enabled to view it.