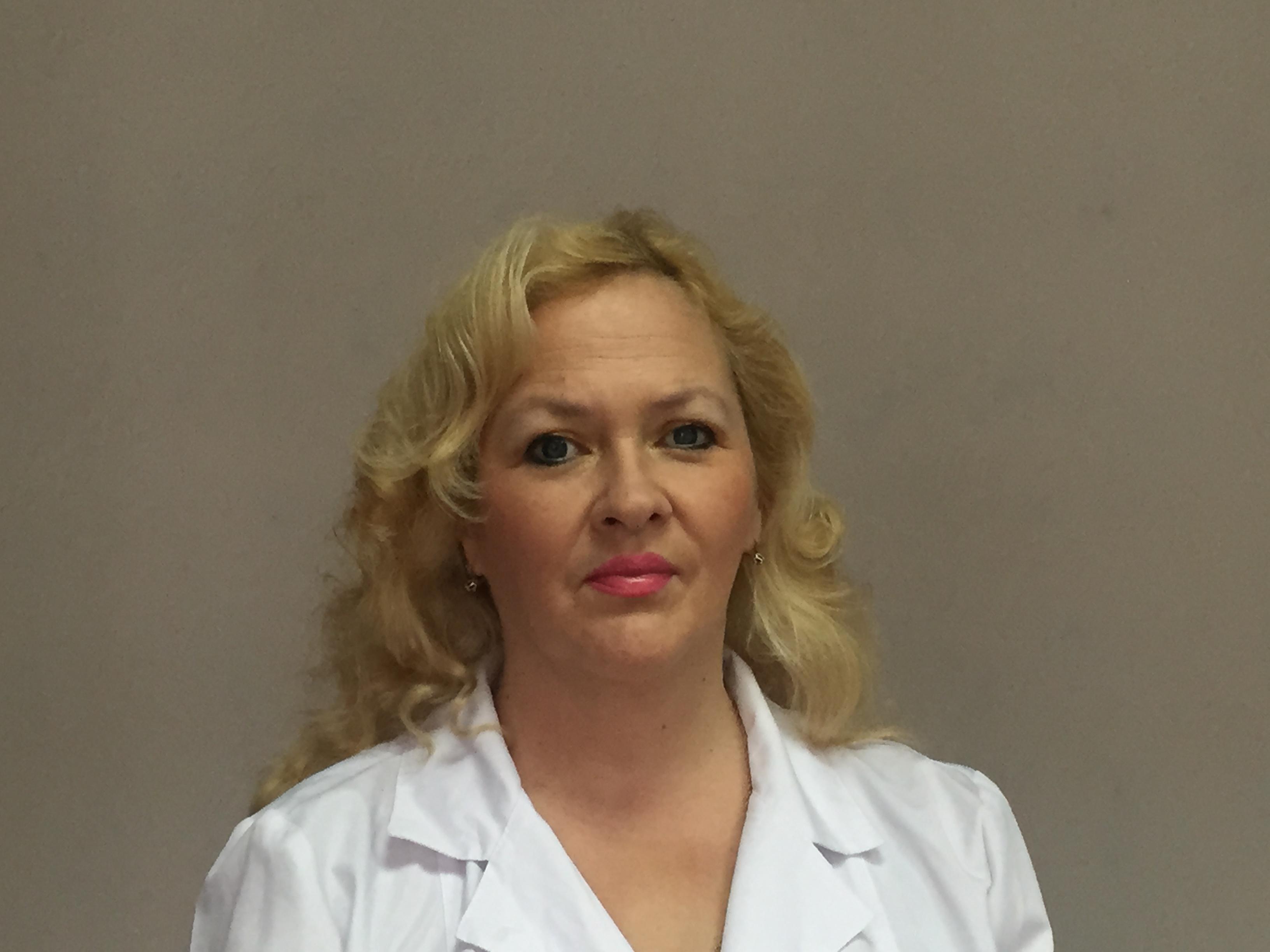 Mysnychenko Olga - PhD, Candidate of Medical Sciences ,Senior Researcher of the Department of Arterial Hypertension and Prevention of Its Complications
Phones: 057-373-90-93 (office)
E-mail: This email address is being protected from spambots. You need JavaScript enabled to view it.
Schedule: 9.00-17.30 (Monday - Friday)
Kind of activity: scientific and clinical work in the field of cardiology and internal diseases
Clinical experience: 27 years (cardiologist of the highest category).
Scientific experience: 18 years.
Author of 303 printed works, 5 methodical recommendations, 7 declarative patents of Ukraine and 1 information letter.
Rewards: laureate of the Prize of the Academy of Medical Sciences of Ukraine in 2000. Membership in domestic and foreign scientific societies: member of European Society of Cardiology, member European Society of Hypertension, member of the Society of Physicians of the Kharkov Medical Society, a member of the Association of Cardiologists of KhMS, a member of the Ukrainian Association of Therapy; participated in a some international congresses: the "20th European Meeting on Hypertension", Oslo, Norway, 2010; "European Meeting on Hypertension and Cardiovascular Prevention", Milan, Italy, 2011-2017; European congresses of cardiologists in 2009 (Barcelona, Spain), 2010 (Stockholm, Sweden), 2011 (Paris, France), 2012 (Munich, Germany), 2014 (Barcelona, Spain), 2015 (London, United Kingdom), 2016 (Rome, Italy), 2017 (Barcelona, Spain), 2018 (Munich, Germany) years.