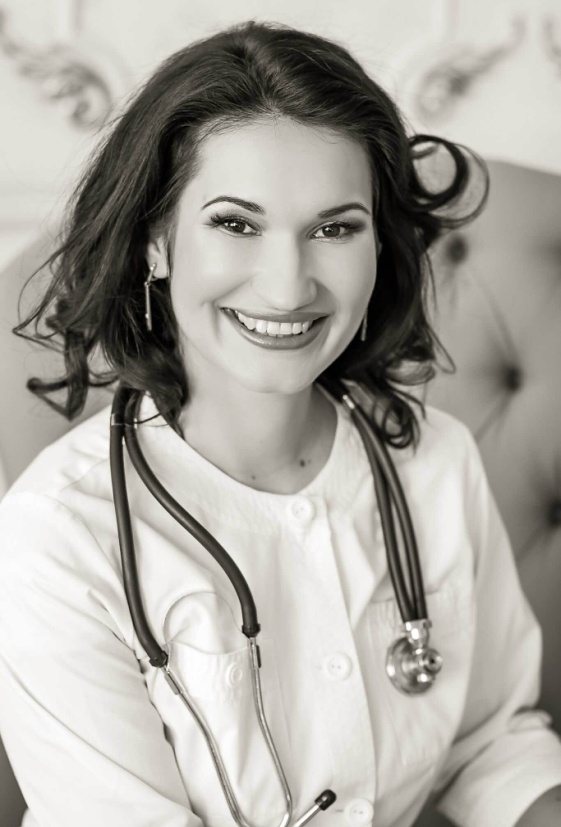 Maryna Vovchenko
Researcher, Department of Comprehensive Risk Reduction for Chronic Non-Communicable Diseases, Ph.D, cardiologist, nutritionist, therapeutist.
Scientific experience: 8 years
Clinical experience: 11 years
In 2018, she attended an Advanced Course on Nutrition of European Atherosclerosis Society (Athens, Greece).
International and domestic conferences, symposia, etc.:
annual national congresses of cardiologists of Ukraine;
the 80th European Atherosclerosis Society Congress, May 25-28, 2012, Milan, Italy;
the 81st European Atherosclerosis Society Congress, June 2-5, 2013, Lyon, France;
the 86th European Atherosclerosis Society Congress, May 5-8, 2018, Lisbon, Portugal;
the VIII research and practical conference with international participation "Modern aspects of rational nutrition", Kyiev;
Symposium «Non-Communicable Diseases Prevention: Experts Recommendations and Possibilities of Practical Medicine», May 17, 2017., Kharkiv.
In 2015, she defended her Ph.D. thesis on the topic "Optimization of the treatment of ischemic heart disease in conjunction with gastroesophageal reflux disease in women in perimenopause."
Currently, she is studying genetic factors such as polymorphisms PPARG2 rs1801282, ADRB2 rs1042714, ADRB 3 rs4994 and FABP2 rs1729883 and their relationship with nutrition and obesity.
She was awarded with Certificate of Appreciation by Kharkiv Regional Council of the Society of Inventors and Innovators for the best innovative proposal in the field of cardiology for the prevention of cardiovascular pathology in women in perimenopause in the regional contest "Young innovator of the Kharkiv region".
E-mail: This email address is being protected from spambots. You need JavaScript enabled to view it.
Тел.: +380505728467