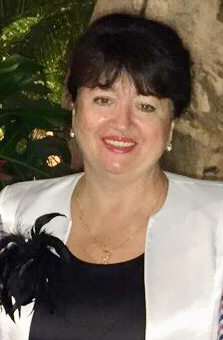 Researcher at the Department of Clinical Pharmacology and Pharmacogenetics of Non-communicable Diseases
Graduated from M. Gorky Kharkiv State University and was recommended to work at the Kharkiv branch of the Kiev N.D. Strazhesko Institute of Cardiology, the Department of Clinical Pharmacology and Pharmacotherapy. She was engaged in the determination of microelements and the Krebs cycle metabolism products in the biological fluids of patients who were on treatment and were included into the research works. Before that, she had graduated from Kharkiv Medical School in the specialty: medical nurse.
During the entire period of her work at the Institute, she was an investigator in all the research projects performed at the Department of Clinical Pharmacology and Pharmacotherapy: first as a laboratory assistant with higher education, then as a junior researcher and a researcher. Scientific experience - 30 years.
Several times has taken upgrade training courses on clinical biochemistry at Kharkiv Medical Academy of Postgraduate Education and has a certificate of a medical specialist in clinical biochemistry.
Currently, she is working as a researcher at the department of Noncommunicable Diseases Clinical Pharmacology and Pharmacogenetics, is engaged in studying the problem of the β-adrenoreceptor system genes polymorphism influence on the heart failure course.
Participates in scientific and practical conferences, is a co-author of publications, patents, theses.
As a researcher of the department, actively works in the field of carrying out the international clinical research.
She participated in the development of standard operating procedures for the Institute's local ethics commission, and standard operating procedures for performing clinical trials at the department, collecting information on the drugs' side effects that arose in the process of treating patients; was a coordinating investigator in studies on the domestic medicinal products bioequivalence that were performed first in Ukraine.
For many years of conscientious work and for the active attitude to life, she was repeatedly awarded certificates of appreciation by the Institute administration and the Certificate of Honor by the Kharkiv city council.